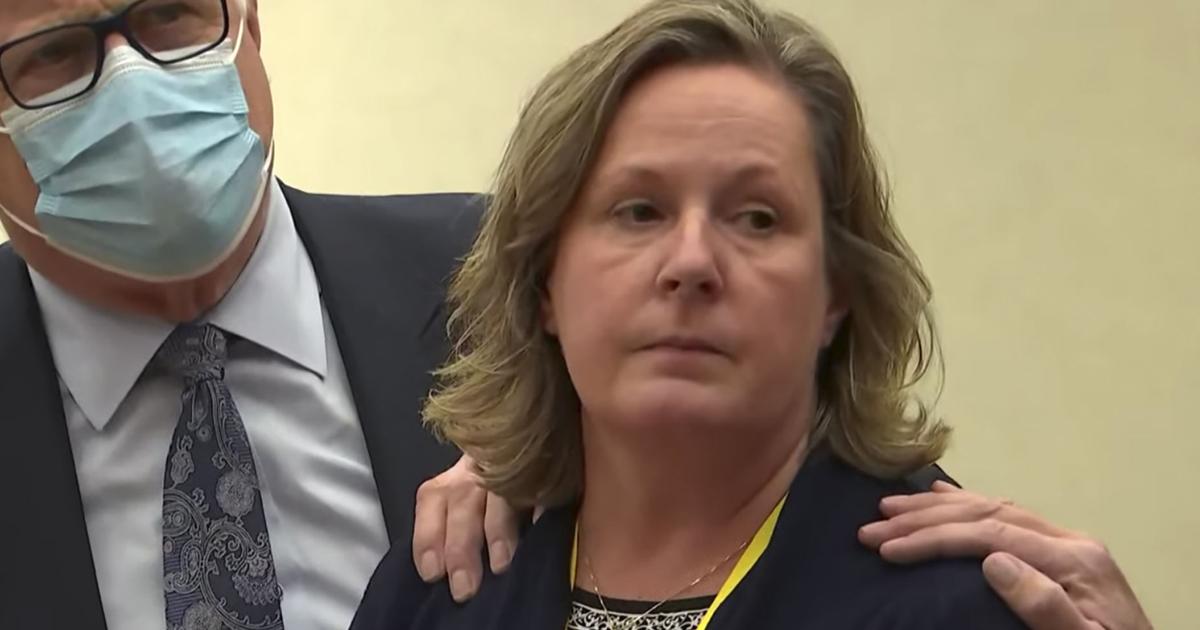 Last month, former Brooklyn Center Police Officer Kim Potter's conviction on manslaughter charges in the April 2021 shooting of Daunte Wright, a 20-year-old black man, made Minnesota once again an epicenter for the discussion around police reform and racial justice.
The jury's ruling is likely to foster continued discussions at both the state and local levels regarding police reform, which has been a top priority in the year and a half since Minneapolis's George Floyd died at the hands of former Minneapolis Police Officer Derek Chauvin.
Even as local communities, like Faribault and Northfield, have become more diverse, Northfield activist Mar Valdecantos said that the good news is that relations between police and local communities of color have not broken down in the way they have in parts of the Twin Cities.
Northfield has taken an active approach in seeking to deal with racial inequities. Last July, the City Council passed a Racial Equity Action Plan, which codified the city's commitment to a series of actionable steps and policy goals in the pursuit of reducing racial inequities.
That same summer, the Northfield Antiracist Action Coalition was founded by Rice County Neighbors United and NorthStar, a group of Northfield High School alumni committed to stamping out racism in their community.
Valdecantos, who serves as the Vice-Chair of Northfield's Human Rights Commission, had initially expected discrimination from law enforcement towards communities of color to be at the forefront of the Antiracist Action Coalition's discussion.
However, Valdecantos said that while incidents of discrimination can be found, local communities of color, immigrant communities and low income Northfielders have generally managed to maintain a good relationship with local law enforcement.
"We haven't found (discrimination from police) to really be a pervasive issue here," she said.
With former Rice County Sheriff Troy Dunn, former Northfield Police Chief Monte Nelson and former Faribault Police Chief Andy Bohlen all recently retiring, Valdecantos said that local law enforcement is in a moment of transition  and she hopes agencies will build on outreach efforts.
"We are in a moment of flux, and every time there's a change like that, there's room for improvement or for us not to keep growing," she said.
While crediting local law enforcement officials for maintaining strong outreach to the community, Valdecantos warned that just one incident could potentially tarnish years of hard work. She worries in particular that a mental health crisis could become a flashpoint for such an incident.
Officer training courses have traditionally included little about dealing with mental health crises, but that is changing. In 2018, the Minnesota Legislature passed legislation requiring officers to take a 16 hour de-escalation training course every three years.
Thanks to a federal grant received by the Rice County Chemical and Mental Health Coalition, Rice County law enforcement have been able to go above and beyond that requirement, by taking much more comprehensive 40 hour training sessions.
As part of the extended training, officers hear from medical professionals about the resources available in Rice County to help those struggling with mental health. The centerpiece is "scenario based training," where officers simulate a real life situation with live actors.
Former Sheriff Dunn, who served as President of the Minnesota Sheriffs Association in 2020, said that, across the region, Departments are continuously reviewing and updating their training and policies in an attempt to not only meet but exceed the state's requirements.
With regard to the Potter case specifically, Dunn said he feels bad for everyone involved. While he doesn't believe that Potter acted intentionally — a point conceded by the prosecution itself — he said it's understandable that she has to face the consequences for such a grave mistake.
"I feel bad for all of law enforcement because unfortunately some people will look at that and say that's what law enforcement wants to do — they want to use force and hurt people," he said. "That's very far from the truth."
Dunn lamented that had Wright not tried to flee the scene, the situation would likely have gone differently – but said that ultimately, it was Potter's responsibility to use the training she had received to de-escalate the situation.
Throughout Greater Minnesota, Dunn said that local police tend to have better relationships with the communities they serve than the Brooklyn Center or Minneapolis Police Departments. Still, he raised concerns that an incident like Potter's would reinforce negative stereotypes.
"Majority of the law enforcement do the job the right way," he said. "That's why we have the freedom we have."