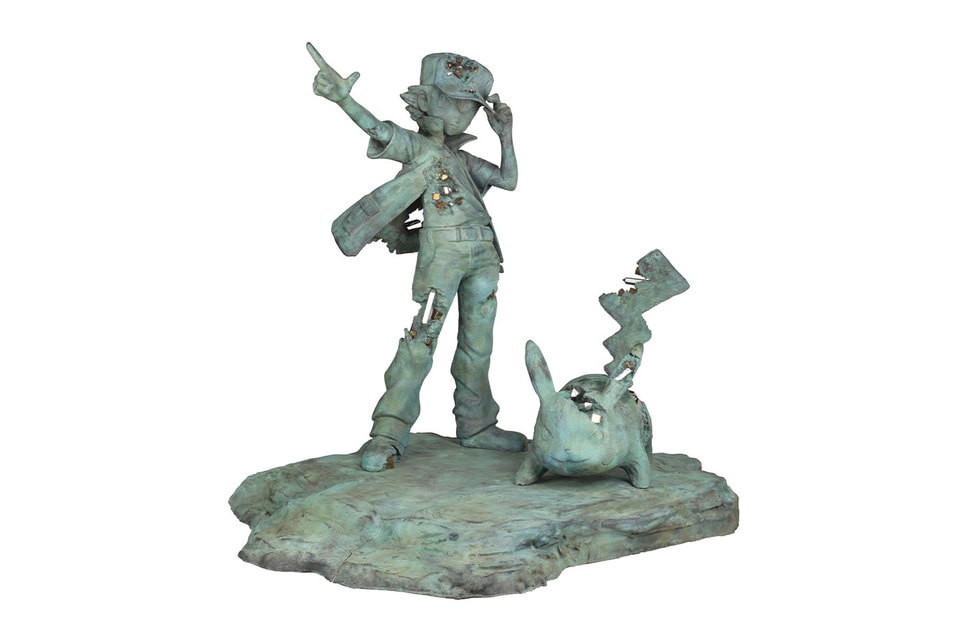 Daniel Arsham is presenting his third Pokémon exhibit, "A Ripple in Time," starting in February across five different venues in Tokyo.
The first collaborative exhibit was first held in June to August 2020 in Shibuya in art galleries Nanzuka and Parco Museum Tokyo. The second exhibit, titled "Time Dilation" was held in January 2021 at Perroting in New York. Now, "A Ripple in Time" will showcase over 20 sculptures from the contemporary artist across a wide range of works including animations, paintings and drawings. "A Ripple in Time" will exhibit in five venues in Tokyo including NANZUKA UNDERGROUND, Nanzuka 2G, 311 ONZ by LDH kitchen, Roppongi Hill 66 Plaza and Sogetsu Plaza.
Each location will feature different works from the exhibit. In Roppongi Hills 66 Plaza, a total of six large bronze works will be showcased for a limited time only. In NANZUKA UNDERGROUND, Arsham and Kunihiko Yuyama's collaborative animation piece "A Ripple In" is expected to be the main highlight. In 2G, a new piece is centered on the phantom Pokémon Mew while the 3110NZ will showcase Arsham's crystallized Pokémon sculptures and the Sogetsu Plaza has the famous flower, stone and water plaza "Heaven" by Isamu Noguchi.
"A Ripple in Time" exhibit presented by Daniel Arsham and Pokémon hits NANZUKA UNDERGROUND starting on February 10.
"A Ripple in Time"
NANZUKA UNDERGROUND
3 Chome-30-10 Jingumae
Shibuya City, Tokyo
150-0001
Japan
In case you missed it, new Pokémon Legends: Arceus trailer highlights the Hisui region.