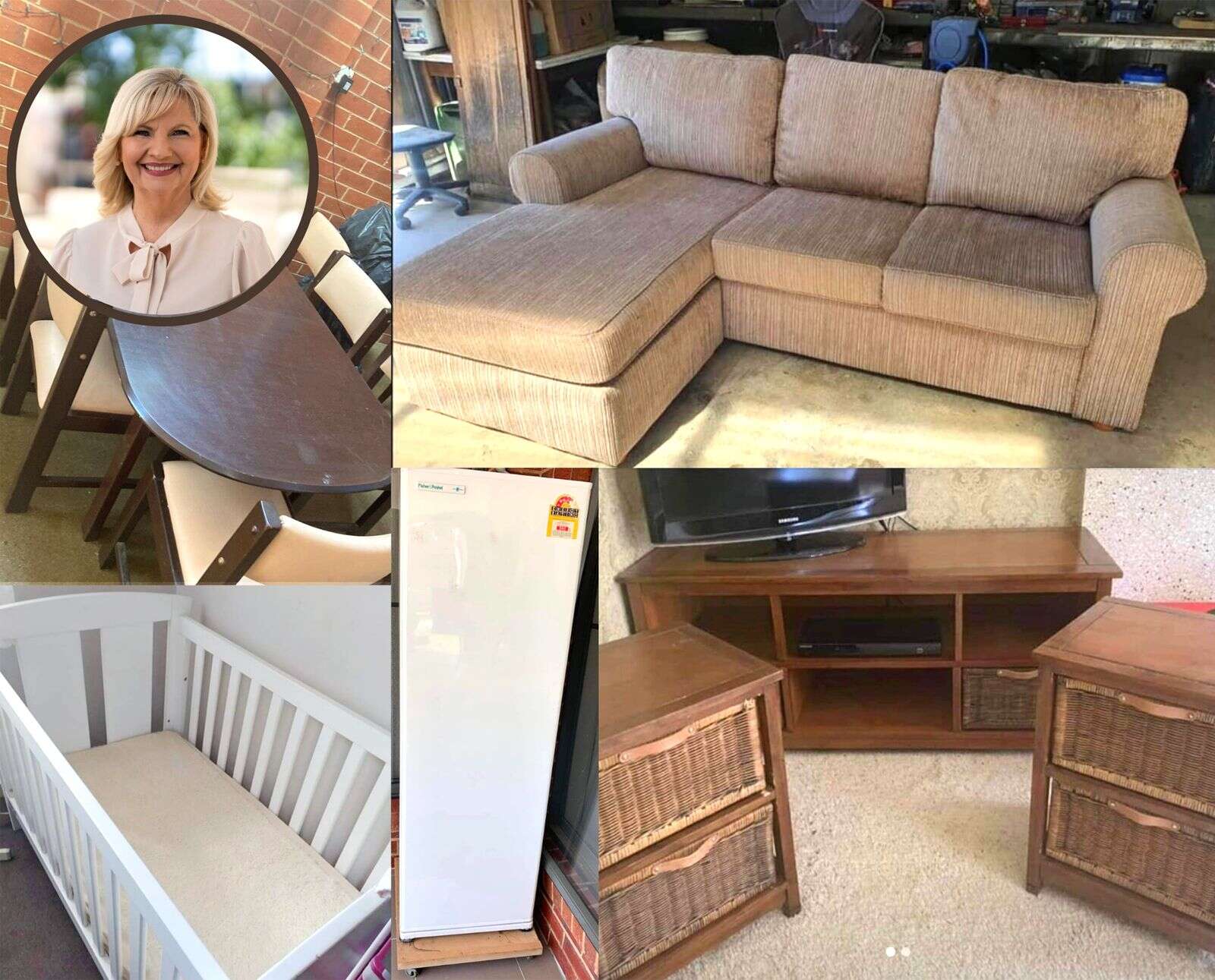 Greater Shepparton community members have come together to help a mum in crisis over the past week.
City of Greater Shepparton Mayor Kim O'Keeffe received a message over the weekend from a mother-of-three asking for support.
The mum had recently found a place to live, but due to past circumstances, she was without furniture, clothing for herself and her children alongside other essentials for the house.
Cr O'Keeffe offered to reach out to the community on social media and see what was available.
"She said to me, 'I feel so awful asking' and I said don't worry, we have plenty of people that have to ask and the community love it when they can support someone in need," Cr O'Keeffe said.
After posting on Facebook, Cr O'Keeffe was amazed at the response she received.
"Within 24 hours we had the house fully furnished … It's amazing how people can be so kind and generous," she said.
People were offering a range of items from furniture to clothing, even financial donations, with people offering to transport it all in their trailers.
"It's very heart-warming but it's not the first time," Cr O'Keeffe said.
"I see it all the time, like when we had 20,000 people in isolation in August last year, it was the same response.
"It was a village of people wanting to support each other.
"It's just incredible what our community can do when it comes to helping someone in need."
Cr O'Keeffe said this community support created a ripple effect and came from all sorts of people, including some who had received help in the past.
"Last year I helped a family after they had a fire, they lost everything and they were the first ones to put their hand up saying, 'What do you need? It's our turn to put our hands up because when we needed that support, the community was there for us,'" she said.
"And I had a lot of that from people who were in isolation and had food delivered last year, messaging me saying, 'Does she need food or anything?'"
Altogether, Cr O'Keeffe said more than 100 people had messaged her offering to help out in just a few days.
The mum-of-three is now ready to move in to her new place, thanks to the kindness of strangers.
"She was quite overwhelmed and couldn't believe it and when we got a brand new fridge she just said 'I feel so grateful'," Cr O'Keeffe said.
"She just can't believe the kindness and generosity of people."