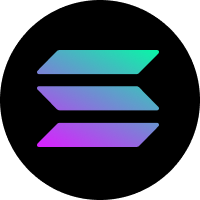 Made your decision? You can buy ADA and SOL on Coinbase.
Solana and Cardano have both had a fantastic year, and investors are looking at both to compete with Ethereum, which is currently plagued by scalability issues. While Solana and Cardano share a similar premise, how each coin runs decentralized applications (dApps) and facilitates fast transactions of currency is vastly different. 
Is Solana better than Cardano? Start with Benzinga's review to learn more now.
What is Cardano?
Cardano was founded in 2015 by Charles Hoskinson, co-founder of the Ethereum Network. Hoskinson recognized that the transaction throughput of Proof-of-Work (PoW) blockchains like Ethereum was too small for widespread adoption. 
PoW requires miners to use their computer's processing power to validate transactions by solving complex mathematical problems. This requires large amounts of energy and processing power, only for a relatively low number of transactions to be processed on the blockchain. 
Hoskinson began to work on a Proof-of-Stake (PoS) blockchain. PoS issues new cryptocurrency to those who stake it, rewarding them for using their cryptocurrency to validate transactions via nodes. 
Cardano is a 3rd generation, decentralized PoS blockchain that uses the Ouroboros consensus mechanism. The native token of the Cardano blockchain is ADA, named after mathematician Ada Lovelace, who laid the foundations of modern programming. Ouroboros utilizes a system of slots and epochs to measure time. Slots last 1 second, and epochs last 5 days. 
During each slot, a lottery occurs. The odds in this lottery are decided by the amount of staked currency each node has. The larger the stake, the higher the chance of being selected as a slot leader. Once selected as the leader for a slot, the slot leader gets to validate transactions and earn rewards. 
Stakers can also pool together and nominate a few holders to represent the entire pool during protocol execution. This makes it easy for those with small stakes to have a chance of winning a slot lottery. It also ensures that blocks are still added to the chain, even when some members of a pool are offline. You can think of this like mining pools on a proof of work blockchain.
At the end of each epoch, the protocol distributes rewards proportionally to the stake of cryptocurrency a user had during the epoch. These rewards incentivize stakers to keep validating blocks. 
Staked ADA only needs to be present when these snapshots of the network are taken. Between slots, staked ADA can be moved around and used in Decentralized Finance (DeFi). This makes Cardano distinct from other PoS blockchains, in which staked currency is locked up once staked. 
Additionally, Cardano uses RINA (Recursive InterNetwork Architecture) to essentially divide the network into smaller subnetworks, which helps to accommodate a large volume of transactions. 
Cardano recently completed the Alonzo fork, which added smart contract capability to the network, and facilitates the creation of Decentralized Applications (dApps). However, the rollout of this upgrade didn't go smoothly, and applications are still in the process of being rolled out on Cardano's blockchain.
What is Solana?
Solana was created in 2017 by Anatoly Yakovenko who sought to create a platform for dApps that could provide scalability and flexibility. Solana seeks to create a network that can handle huge transaction throughput by using a Proof-of-History consensus mechanism before applying the PoS mechanism. This allows Solana to obtain high speeds at the layer 1 level, and it eliminates the need to utilize layer 2 solutions or sharding to better scale its blockchain.  
Solana features smart contracts, which can be strung together to make dapps. Solana has a strong network of dApps, featuring over 250 applications that have been launched, including NFT marketplaces and decentralized exchanges (DEXs). 
Solana has 8 core technological features, and each of them have been designed to maximize speed. Solana uses a Tower BFT consensus system as its PoS layer. Anyone who owns SOL tokens can participate in validation and governance. 
DeFi applications being built on Solana include Project SEED and Star Atlas, with game developers choosing Solana due to its high speed and ability to create NFT items for these games at a low cost. 
Solana vs. Cardano
Solana presents with a vastly more developed ecosystem than Cardano, with more operational dApps currently online and even more on the way. Simply, the ecosystem on Solana is more developed than the ecosystem on Cardano.
While Solana may support a more robust ecosystem at time of writing, serious concerns have been raised regarding the centralization of the network. The Solana Foundation is the sole core node, giving it a huge amount of control over the direction of the network. Several major wallets hold a large amount of the supply of the currency. 
Cardano, on the other hand, is completely decentralized. The community is made up of stake pool operators and controls all block production on the network. This makes Cardano a much more decentralized network that is more resistant to the influence of a single party.
How to Buy ADA and SOL
Both SOL and ADA are top cryptocurrencies and are listed on most major exchanges, such as Coinbase. Coinbase features a friendly user interface and provides a smooth experience on a PC and mobile devices. 
Coinbase keeps 95% of its cryptocurrency in offline cold storage, making it a reliable exchange. Coinbase has a great program going on right now called Coinbase Learn, letting you earn free cryptocurrency for watching short videos about blockchain technology. 
1 Minute Review
SoFi's mission is simple: to help reach clients like you reach their financial independence and realize their ambitions. SoFi knows that this independence comes from making decisions that help your money start to work for you in the long run. The brand helps individuals make these decisions through personal financial products such as personal loans, student loans and automated and active investing. 
The brand additionally provides in-person experiences such as educational and networking events, personalized guidance from experienced financial planners and one-on-one advising with professional career coaches. SoFi's services have been highlighted in outlets such as Forbes, Medium, and CNBC's Make It.
Best For
IPO Investing
Mobile Investing
Pros
U.S.-based customer service
Highly-rated mobile app for iPhone and Android
Cons
Only available in the U.S.
Commissions
Account Min
$0
1 Minute Review
Coinbase is one of the Internet's largest cryptocurrency trading platforms. From Bitcoin to Litecoin or Basic Attention Token to Chainlink, Coinbase makes it exceptionally simple to buy and sell major cryptocurrency pairs. 
You can even earn cryptocurrency rewards through Coinbase's unique Coinbase Earn feature. More advanced traders will love the Coinbase Pro platform, which offers more order types and enhanced functionality.
Though Coinbase doesn't offer the most affordable pricing or the lowest fees, its simple platform is easy enough for complete beginners to master in as little as a single trade.
Best For
New cryptocurrency traders
Cryptocurrency traders interested in major pairs
Cryptocurrency traders interested in a simple platform
Pros
Simple platform is easy to operate
Comprehensive mobile app mirrors desktop functionality
Coinbase Earn feature rewards you with crypto for learning about available coins
Cons
Higher fees than competitors
Step 1: Open an online account.
Download the Coinbase application, follow the onscreen prompts to create an account by setting up an email account, a password and enabling 2-factor authentication for added account protection. 
After completing identification information to fulfill U.S. Know Your Customer (KYC) standards, you'll be able to purchase cryptocurrency. 
Step 2: Buy a wallet (optional). 
For added security, you can transfer your cryptocurrency to a wallet. 
Best Hardware Wallet: Ledger
Hardware wallets store cryptocurrencies offline. The user's private keys, which are used to authorize transactions, are stored on the Ledger device. This process keeps the keys offline and away from hackers who could access the keys from an online location.
Best Software Wallet: Zengo
ZenGo is a mobile application that offers a non-custodial wallet to store private keys. In addition to being a wallet, ZenGo allows users to buy cryptocurrencies in the application.
Step 3: Make your purchase.
Search for ADA and SOL on the price page. Navigate to the buy button, and choose to purchase through either linking your bank account or with a credit or debit card. After previewing the transaction and proceeding with it, you will now own SOL or ADA. 
Is Solana or Cardano the Better Investment?
As ETH remains plagued by high gas fees and a slow transition to PoS, ADA and SOL seem to be among the frontrunners that could possibly challenge ETH. While it is likely that ADA will continue to climb upwards, the stronger ecosystem on SOL appears to offer more promise. 
Investors seem to think SOL has more potential too, with it recently overtaking ADA in market capitalization, which reflects the size of a project. Do your own research before you invest in Solana or Cardano.
Benzinga crafted a specific methodology to rank cryptocurrency exchanges and tools. We prioritized platforms based on offerings, pricing and promotions, customer service, mobile app, user experience and benefits, and security. To see a comprehensive breakdown of our methodology, please visit see our Cryptocurrency Methodology page.